Putty

PuTTY is an SSH and telnet client application for the Windows platform.It is a good application to access and configure the routers. Download here.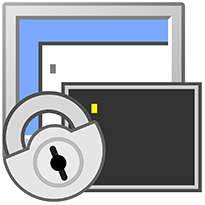 SecureCrt

SecureCrt client for Windows, Mac and Linux combines rock-solid terminal emulatioin with vthe strong encryption, broad range of authentication options and data integrity of the SSH (Secure Shell) protocol for secure network administration and end user access. Download here.
GNS3

GNS3 Build, Design and Test your network in a risk-free virtual environment and access the largest networking community to help. Whether you are studying for your first networking exam or building out a state-wide telecommunications network, GNS3 offers an easy way to design and build networks of any size without the need for hardware. And it's free!
Download here.




Cisco Network Assistant

Cisco Network Assistant

simplifies wired and wireless network management for networks up to 80 devices with its intuitive GUI and a task-based menu. It is free and is optimized to apply common services across Cisco switches, routers, wireless controllers, and access points.Download here..